Charge Controllers
Khmer Solar has been supplying high quality charge controllers since 1997. We have charge controllers suitable for applications ranging from small low voltage home systems, up to large high voltage telecom systems. We stock two brands: Morningstar and Steca.
For a full list of the latest products products see:
www.morningstarcorp.com
And: www.steca.com
More about Morningstar: Morningstar Corporation, based in the USA, is a world-leading supplier of solar charge controllers & inverters—with over 2 million units installed, in over 112 countries around the world.
Morningstar is renowned for delivering the industry's best overall customer value. Their controllers & inverters have set new standards in performance, innovative features, quality & reliability. The products are manufactured in a fully automated world-class ISO 9001 facility. The Quality Control includes 100% functional testing on every product, using the latest computerized test equipment and processes.
---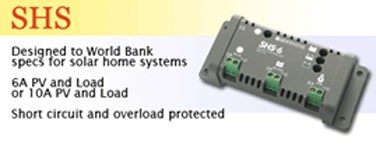 For smaller home solar systems
---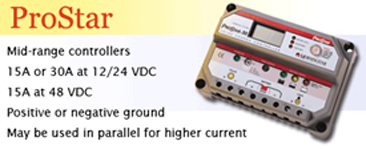 For mid sized systems, offices, clinics, schools, homes, etc
---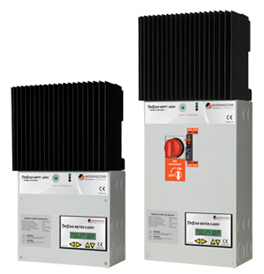 TRISTAR MPPT 600V
For large systems: TriStar MPPT 600V charge controller uses advanced power electronics to efficiently utilize up to 600 Voc (open circuit voltage) PV or wind to charge 48 Vdc battery systems. Rated for 60 Amps, the TriStar MPPT 600V controller does much more than efficiently charge batteries; it also provides remote communications, data logging, adjustability and metering.
---
Khmer Solar also stocks a wide range of charge controllers from Steca, a high quality manufacturer based in Germany.
See www.steca.com for complete information on their products.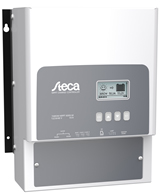 More about Steca: As a leading supplier of products for the solar electronics industry, Steca sets the international standard for the regulation and control of solar energy systems. In the three market segments PV grid connected, PV off grid and Solar thermal, the Steca brand is synonymous with innovation and vision. In conception, development, production and marketing, the company is committed to the highest quality standards.